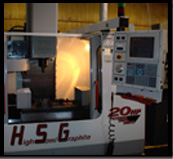 Average turnaround time is 4 weeks for a set of tooling. Refaces take approximately 1-2 weeks, depending on complexity and demand. We have basic in-house design capabilities.
We can work with metric blueprints. We build gear involutes, splines, helical face details. 3 dimensional electrode design and production. Large in house tool steel inventory.
Complete inspection reports are supplied along with the tooling to assure blueprint compliance.